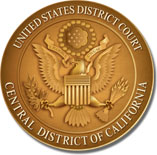 Woodard v. Labrada
Case No. 5:16-cv-00189-JGB-SP
U.S. District Court for the Central District of California
If you purchased Labrada Green Coffee Bean Extract product and/or the Labrada Garcinia Cambogia product in California, for personal or household use and not for resale, during the time period between February 2, 2012 until July 15, 2022, you may be entitled to a cash payment
Please read this website carefully, your legal rights may be affected.
This settlement resolves a class action lawsuit (the "Action") against Labrada Bodybuilding Nutrition, Inc. ("Labrada" or "Defendant") for legal claims associated with the marketing and sale of the Labrada Green Coffee Bean Extract product and the Labrada Garcinia Cambogia product (the "Products").
It is alleged in the lawsuit that Labrada may have materially misrepresented and misleadingly marketed the Products, which may give rise to certain legal claims under California's consumer protection laws. Labrada denies the allegations and any wrongdoing. Labrada and Plaintiff have reached a class action settlement that would provide monetary recovery as detailed below in exchange for your waiver and release of legal claims. By participating in the Settlement, you would be waiving and releasing legal claims if you purchased the either or both of the Products in California.
Detailed information about the Settlement Agreement is available in the frequently asked questions and court documents section of this website.
YOUR OPTIONS AND IMPORTANT DEADLINES IN THIS SETTLEMENT
SUBMIT A CLAIM FORM BY NOVEMBER 11, 2022
The only way to get a monetary payment. Postmark or submit your claim form online.
EXCLUDE YOURSELF FROM THE SETTLEMENT BY NOVEMBER 11, 2022
If you opt out of the settlement, you will not be eligible to receive any of the settlement benefits, but you will keep your right to sue on your own regarding any claims that are part of the settlement.
OBJECT OR COMMENT BY NOVEMBER 11, 2022
You may write to the Court about why you do, or do not, like the settlement. You must remain in the class to comment either in support of or in opposition to the settlement.
APPEAR IN THE LAWSUIT OR ATTEND A HEARING ON JANUARY 9, 2023
You may ask to speak in Court about the fairness of the settlement. You may enter your appearance in Court either pro se without an attorney or through an attorney at your own expense if you so desire.
DO NOTHING
If you do nothing, you will receive no payment and give up your right to sue Labrada on your own regarding any claims that are part of the settlement.