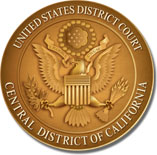 Woodard v. Labrada
Case No. 5:16-cv-00189-JGB-SP
U.S. District Court for the Central District of California
You are part of the settlement class if you purchased the Labrada Green Coffee Bean Extract product and/or the Labrada Garcinia Cambogia product (the "Products") in California, for personal and household use and not for resale, during the time period between February 2, 2012, until July 15, 2022.
Are You Currently a Resident of California?
If you are not currently a resident of California and are requesting payment be sent to a non-California address, then you will be asked to provide documentation that you were in California at some time during the Class Period of February 2, 2012 to July 15, 2022.