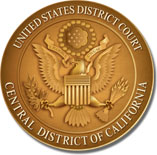 Woodard v. Labrada
Case No. 5:16-cv-00189-JGB-SP
U.S. District Court for the Central District of California
Your claim has been successfully submitted.
Confirmation Number: XXX-XXX-XXX
Please retain this confirmation number for your records.
The settlement final approval hearing is scheduled for December 19, 2022. If the settlement is approved, we estimate that payments will be distributed in mid-2023.To keep up to date on the status of the settlement, please check back at this website.